I wrote this article from a coffee shop, taking shelter from the sun that was burning everything that was out in the open and of course hopping onto the coffee shop's free Wi-Fi. The refreshingly cold chocolate chip milkshake offers relief from the 27 degrees outside but doesn't distract me from the fact that free Wi-Fi can be a major security risk; hackers can set up free Wi-Fi networks to catch gullible citizens looking for free bandwidth. I need the free bandwidth today, there was a power outage and I have no choice, this is Africa. So what can you do to stay safe on public Wi-Fi?
Turn Off Sharing
It's fine to share printers, files, and even permit remote login from other devices if you are on the home or office network. But when you are on a public network you should deactivate all sharing and remote login options to your device. To enhance your security, disable network discovery (for mac and pc) to prevent anyone from seeing your device and potentially infiltrating it from there. Another option is to configure your device to automatically turn off sharing when you connect to an unsecured network for the first time. Also, forget the network when you leave the public Wi-Fi access.
Mac       System Prference > Sharing > Uncheck "Internet Sharing"
PC           Control Panel > Network & Sharing > Change advanced sharing settings > Turn off network discovery
Install a VPN (Virtual Private Network)
VPN's are useful for more than just unlocking region-locked services or faking which country you're in. Maybe you simply don't trust the security of public Wi-Fi access points. The VPN tag covers a lot of potential uses.  If your first action here is to google  "what is a VPN?", let me save you the trouble by telling you not to download the free version of any VPN.  Bear in mind that using a free VPN does come with certain disadvantages, primarily that you'll experience slower internet speed as your traffic is encrypted and routed through the servers of your chosen provider and a cap on data transfer. Also, forget about the adage that 'the best things in life are for free'. It doesn't apply to VPN's.  36600Ksh a year which is 300ksh a month which is basically one cappuccino is not that expensive for privacy and a good night's sleep.  Check out FrootVPN, IPVanishVPN , PureVPN. Please read the reviews before you decide.
Stick to secure websites and apps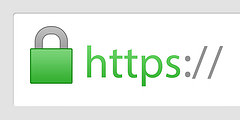 That green padlock that appears in your browser's address bar when you're on a secure connection is even more important when you're on public Wi-Fi. Think long and hard—and then think again—before doing anything important across an unsecured connection, because it's going to be much easier for someone else on the same network to grab the data that's transferred. If you're connected on your phone, it's better to use a mobile browser than an app, because browsers are more fussy when it comes to checking and verifying these HTTPS connections.
 Extra safety tips
No matter what steps you end up taking to try and stay secure, remember that public networks are inherently more exposed than the ones at your home and place of work. If you've got banking or online purchasing to do, then you may well be better off using the cellular connection on your smartphone (or tethering to it if you're trying to work on a laptop).
Update any Antivirus software that you have authorized. Try not to update while using public WIFI as hackers lurking on such networks may try to trick you and install malware on your device instead of the desired updates.  Check out Bunifu Antivirus : https://antivirus.bunifu.co.ke/
Think (at least) twice about typing in passwords, usernames, credit card details or anything else that could be of use to someone else who might be scanning the same network. If you can, stick to activities you don't mind being snooped on, like flicking through the day's tech news, watching YouTube or going down another rabbit hole of knowledge on Wikipedia.
It's not all gloom and doom, you only need understand the various cyber security vulnerabilities and how to stay secure and you'll be fine.
What security precautions and strategies do you use when you're connected to public WiFi? Leave a comment below for fellow digital nomads and remote workers.