File Protection
Scans compressed folders and normal files; secures them too!
Cloud Storage Scan
Scans and protects your DropBox, Google Drive or One-Drive sync folders.
Download Protection
Protects  your PC from malicious downloads.
Child Safety
Blocks inappropriate content from your child. Protect them; raise a better generation!
Safe Browsing
Blocks access to malicious links like phishing links.
USB Recovery
Recovers files corrupted by malware; restores them to original format.
Cyber/Internet Cafe Edition
Internet Security
Real-time Protection
USB Data Recovery
Cloud Scan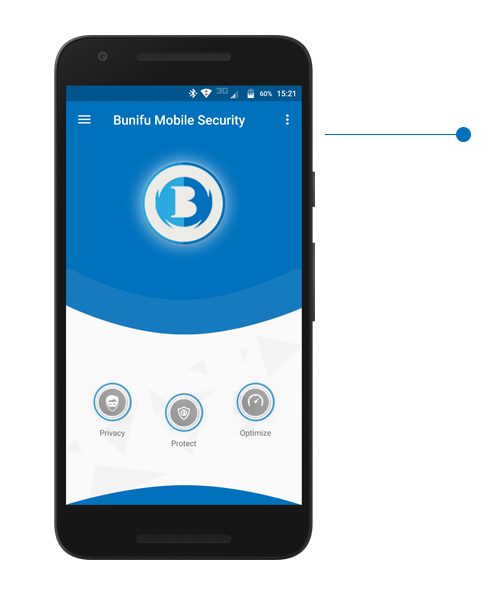 Bunifu Mobile Security
   Protect your phone from malicious malwares
   Clean & Optimize your phone
   Lock your apps
   Block unknown or unwanted phone calls